"All over the world, 1/3 of the food produced never reaches our plates every single year. Food waste is never okay. We have to instill this in the minds of our consumers because it is morally and socially unacceptable for us to waste food", says Melody Melo-Rijk, project leader of The Sustainable Diner, the Philippine component of our SCP project. (c) Gabriel Villalon/ WWF-Philippines
Savour Planet 2019: No Place for Waste
Recognizing the importance of educating Filipino diners on ways of how they can help lessen food waste, WWF-Philippines, through its pioneer project on sustainable consumption and production, The Sustainable Diner: A Key Ingredient for Sustainable Tourism, has launched the 2019 run of its media trip series at Earth Kitchen Katipunan – a restaurant dedicated to supporting local farmers and indigenous communities through the promotion of the farm-to-table concept. As the project's flagship series, Savour Planet aims to empower and educate Filipino diners, partners from the media, the academe, as well as fellow non-government organizations and food security projects on the importance of sustainable food systems and sustainable dining. While last year's theme, Cooking with a Purpose, focused on establishing an intimate connection between diners and the food that they eat through cooking, the new theme aspires to take that connection further by empowering diners to explore different avenues by which they can help keep the food on their plates from being wasted.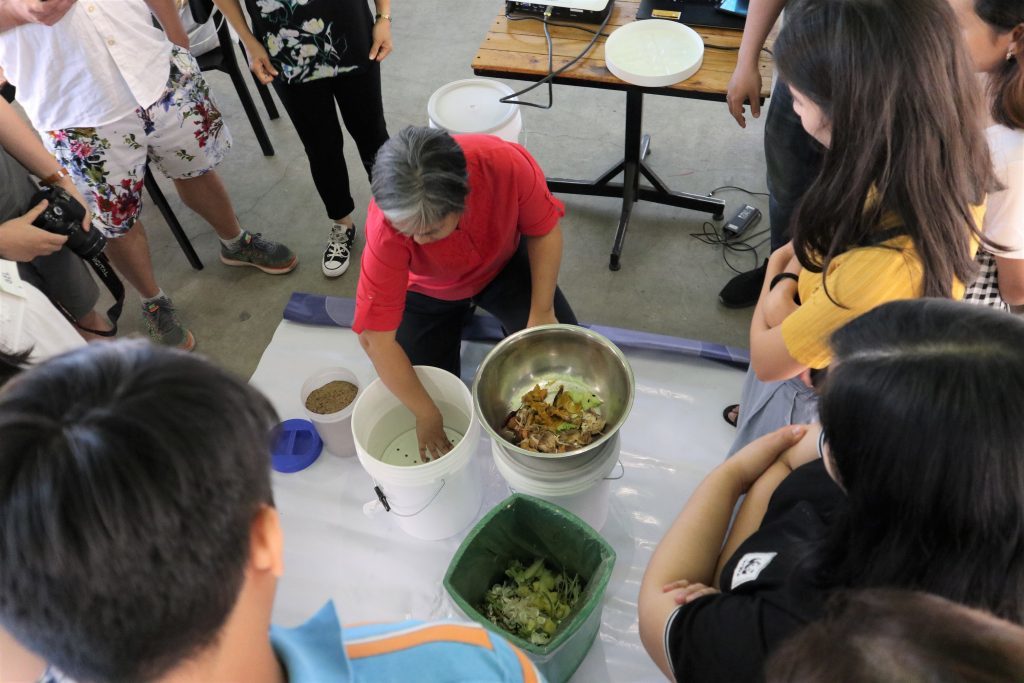 "Bokashi composting is a great way for individuals to divert food waste away from our landfills. With the help of beneficial microorganisms, we can turn food waste into healthy soil and keep it from polluting the Earth",' says Rina Papio, Founder of Greenspace. (c) Gabriel Villalon/ WWF-Philippines.
---
The Savour Planet media tour will be continued.
Read more about this event here.