Scene 1: Dini enters the living room with a blanket, in which she has collected a number of items. After gathering even more items from her parents' bedroom and bathroom and stacking them all up in a pile on the blanket, she begins her speech in front of the camera. Just like an experienced vlogger she explains why the gathered items are all not sustainable (short-term use, chemical ingredients, overconsumption, not locally sourced, etc.). As her parents are walking in on that scene, they are horrified to see their valued collection of apparels and robotic toys piled up on the floor.
This opening scene is part of a fictional story that was produced by WWF-Indonesia in the format of a soap sequel as part of their 'Beli Yang Baik' consumer campaign. The movie titled 'Sejak Dini'' (translated as 'Since Early On') tells the story of a young Indonesian family that is experiencing the ups and downs of becoming more aware of their consumption patterns and striving to switch to a sustainable lifestyle.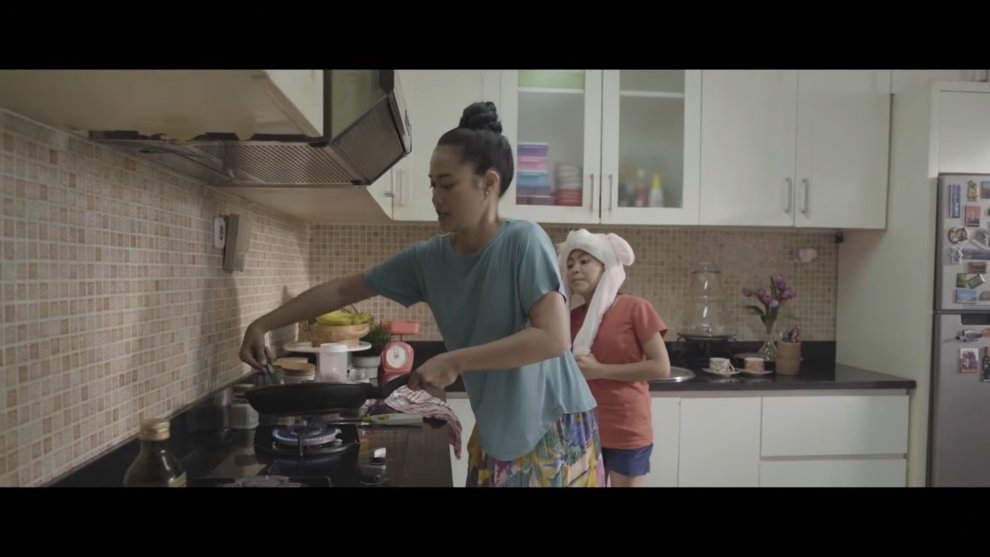 The campaign movie was officially launched on 30 April 2020, both in commemoration of Earth Day (20 April) and Indonesia's National Consumers' Day (22 April). For the launch, WWF-Indonesia organized an online screening and talk show event, involving the cast and director of the movie, community partners, corporate partners and the media. In light of the Covid-19 pandemic situation, the talk show centred around the highly relevant topics of becoming aware of one's consumption behavior, and changing consumption patterns with social and environmentel criteria in mind.
Putri Ayudya, the actress playing the mother in the movie, acknowledged the high relevance of adapting a sustainable lifestyle throughout the quarantine period. As an example, she prefers buying long-lasting products so as to reduce shopping trips exposing her to the risk of infection. Arya Kusumo, CSR manager of HERO Group, Tbk., one of the corporate representatives was optimistic that the pandemic situation will change consumer behavior towards more sustainability, and this in turn will encourage more companies to sell sustainable products. WWF-Indonesia summed up the discussion by highlighting that some of the positive consumption trends that have emerged during the quarantine period, should also be maintained afterwards, including prioritizing locally sourced and natural products, buying long-lasting products, and buying only what we need thus avoiding waste and overconsumption.
The event was held on Zoom and live streamed through Facebook, attended by around 60 participants on Zoom, and thus far has reached 1200 views on Facebook. The full clip of 'Sejak Dini' is available on WWF-Indonesia's Youtube channel (https://www.youtube.com/watch?v=9jHaYGysN3o&t=21s). The launch and talk show event can be viewed on WWF-Indonesia's Facebook page (https://www.facebook.com/WWFIndonesia/videos/588264525135431/).