Corona crisis in Thailand: food for the poorest
Royal Panerai Hotel in Chiang Mai displays an unusual picture these days: sacks of rice are scattered on the floor, cabbages gathered in one corner, piled up egg cartons forming flat towers at the entrance. Instead of guests from all over the world, the hotel now houses mountains of food, including organically grown vegetables, herbs and fruit from the Forest Landscape Restoration Fund (FLR349) of WWF Thailand.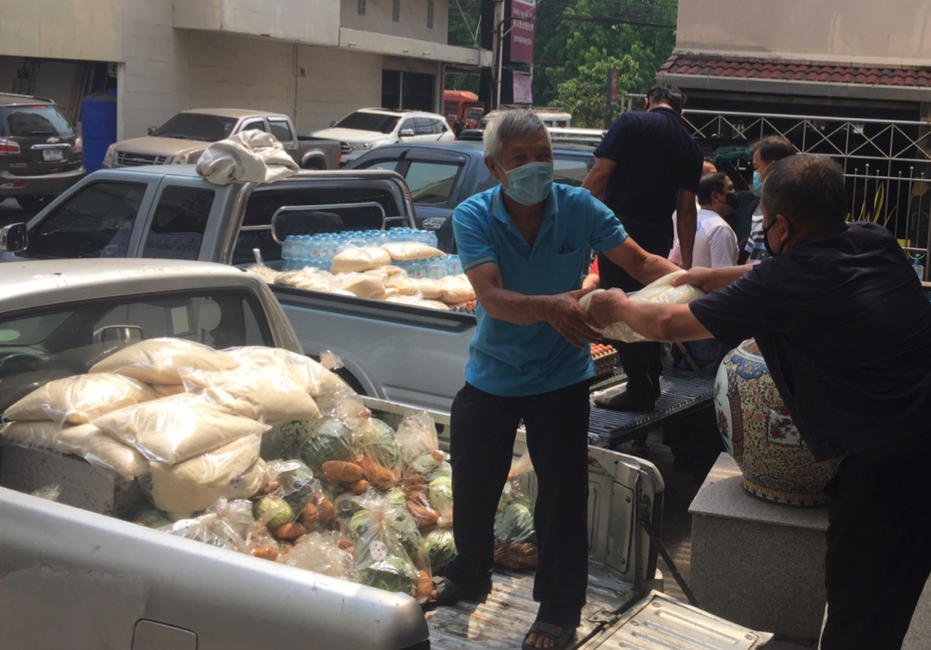 Many organic farmers can no longer sell their vegetables because supply chains are interrupted and markets have been closed for a long time. While avocados, bananas, mangoes and herbs are threatening to wither in their fields, the poorest of Chiang Mai's population hardly have enough money left to buy food for themselves and their families. They have not been able to work as taxi drivers, in restaurants, massage parlours or as tourist guides for weeks and months. Even the first loosening of the curfews and business closures, as announced by the Thai government at the beginning of May, can hardly alleviate the great need as there are simply no tourists coming.
Saving food and fighting poverty
In order to help both organic farmers and the poverty-stricken population out of their greatest need, WWF joined Thai aid organisations and private companies, to quickly set up an initiative whose centrepiece since the end of April has become the Royal Panerai Hotel in the centre of Chiang Mai. Here, a logistics company delivers free food that the Doi Inthanon Conservation Trust Fund Foundation has bought from organic farmers. Since the initiative was launched, many private companies and even individuals have donated food or money to this foundation. Small teams of volunteers pick up the collected food at the hotel and bring a weekly ration of vegetables, eggs and rice directly to the people who need it most. In all this, strict hygiene regulations are observed and unnecessary journeys are avoided as far as possible.
In total, the current aid project supplies more than 2,400 families affected by poverty in the province of Chiang Mai with food and at the same time helps the organic farmers.