Thailand: Factsheet
Population size: 69 million
Annual population growth: + 0.3 %
Annual urban population growth: 2.6 %
Population density: 134.8 people per sq. km of land area
Surface area: 513,100 sq. km
Forest area: 164,000 sq. km
Protected areas (terrestrial and marine): 12.5% of total area
CO2 emissions: 4.62 metric tons per capita
Human Development Index (HDI): 0.74
GINI coefficient (income inequality): 37.8 (2013)
Mostly 2016 data. Sources: World Development Indicators Database, Human Development Index
Thai Starting Situation
Thailand is located within a global production and regional consumption hub for market commodities. The country is the largest producer of rubber in the world, as well as one of the top international producers of palm oil and sugarcane. Thailand is also a major regional buyer and producer of forestry products.
The production of these key agricultural commodities has contributed to economic growth in Thailand, which has provided significant economic benefits and reduced poverty. But like many countries, Thailand is facing serious environmental challenges due to this rapid economic growth. This results in significant environmental impacts, including mangrove deforestation, reduced forest cover leading to increased GHG emissions, water and air pollution and loss of biodiversity.
Thai Approach to SCP: Area-based SCP models and sustainable value chains
The Thai component of the project applies a market-based approach in that it has developed model sites in northern Thailand (provinces Nan and Chiang Mai) with 1100 farming families involved and a total area of 500 hectares, on which agricultural practice is shifted towards sustainability.
WWF-Thailand is partnering with one of Thailand's largest retailers (Central Group) to establish more sustainable value chains. A monitoring and traceability tool is developed to establish a strong producer-consumer partnership. Active communication, community development and campaigning engages consumers to reconsider their consumption choices and lifestyles, demand more sustainable products and lower their ecological footprint.
Factsheet of the project components in Thailand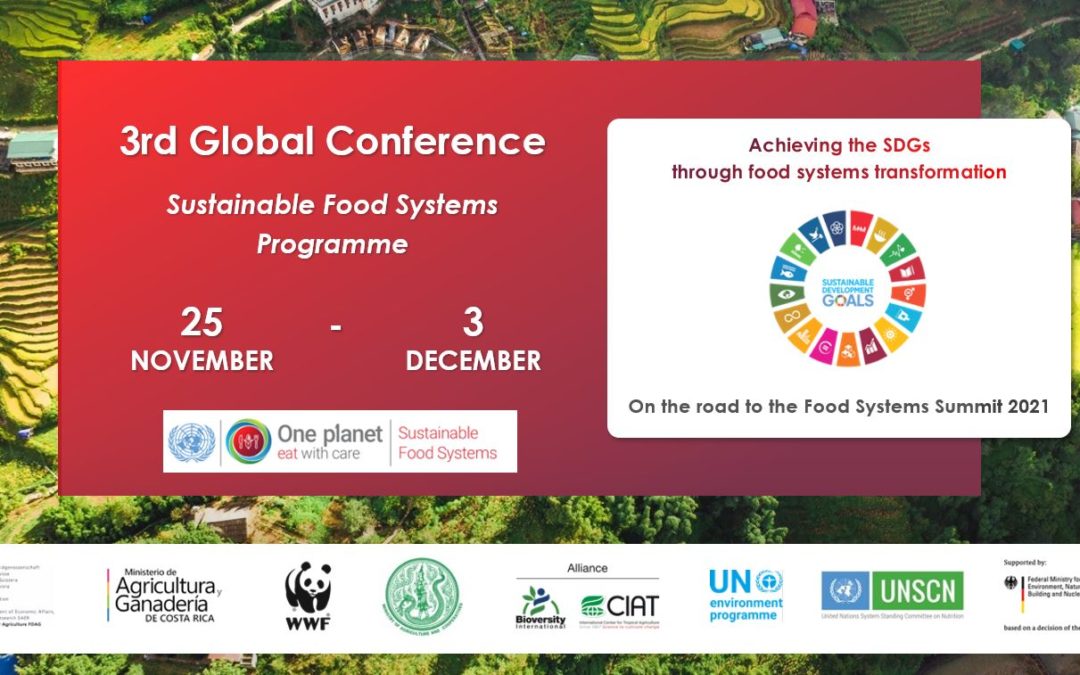 The third global conference of the UN One Planet Network Sustainable Food Systems Programme paved the way for the upcoming UN Food Systems Summit in 2021
read more